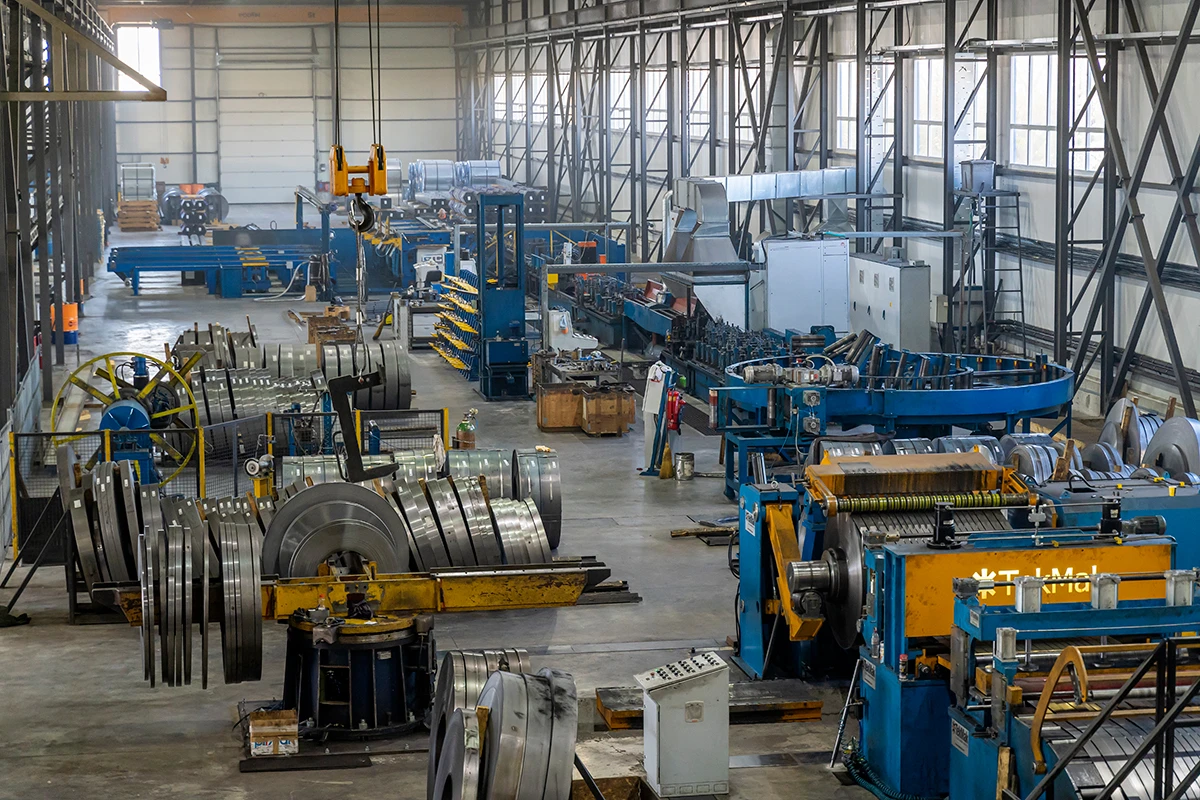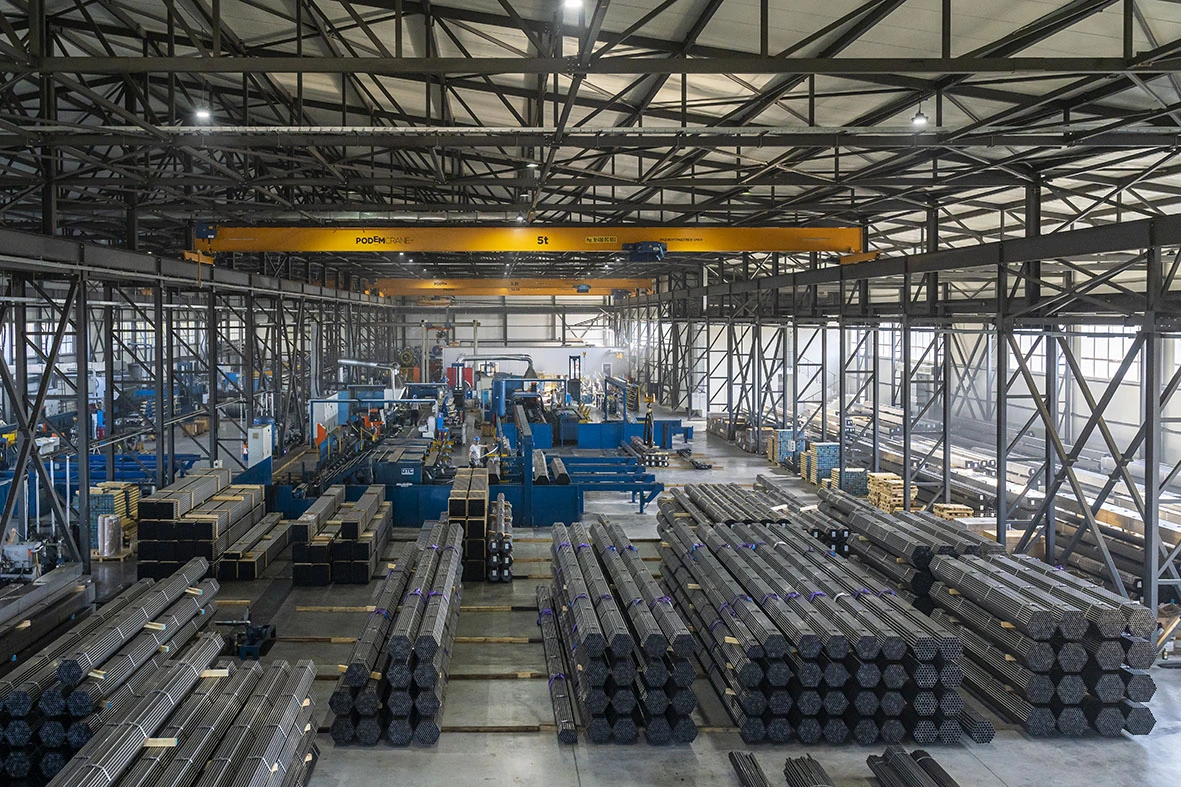 Steelimpex Ltd. is among the leading producers of electrically welded steel tubes and metal processing in Bulgaria. The company also trades in flat steels and steel products.

Due to the high quality of its products and the reliability of deliveries, Steelimpex Ltd. has built its reputation as a fair and loyal partner. The head office of the company is located in Varna with Trading offices in Sofia, Plovdiv and Ruse, as well as warehouses in Plovdiv and Ruse.

In 2021, the new factory for the production of electrically welded steel tubes in the city of Ruse came into operation. The mill has its own Photovoltaic Power Plant 930 kW.

It is equipped with a new line for longitudinal cutting of coils and three modern high-performance Italian tube mills for the production of round pipes, rectangular and square profiles, ovals and ellipses. The company has its own laboratory for testing the mechanical properties of the incoming metal and finished steel pipes and profiles.

Our main clients in Bulgaria and Europe are leading companies in the field of furniture production, construction and automotive industry, manufacturers of water heaters and heating appliances. The products offered by Steelimpex are suitable for chrome plating and powder coating.

Following its development strategy for the production of high added-value products, Steelimpex Ltd. has put into operation a new laser-cutting workshop. Modern state-of-the-art equipment has expanded our portfolio of products and services. The company produces custom parts and constructions.

The highly qualified specialists are able to prepare an individual project with 3D visualization on a customer's specification and after confirmation to execute it precisely and on time.

Steelimpex Ltd. is certified according to ISO 9001: 2008.

Our activity includes:

• production of electrically welded precision pipes and profiles according to standard EN 10305-3 / EN 10305-5
• production and trade of electric welded pipes according to standard EN 10219 / EN 10255
• cutting of pipes and profiles to multiple lengths from 200 to 4000 mm
• trade in cold-rolled, hot-rolled and pickled sheet metal
• production and trade of steel strips from cold rolled, hot rolled and pickled coils
• laser processing of pipes, profiles and sheets
• custom manufacturing of details.