Cutting of pipes and profiles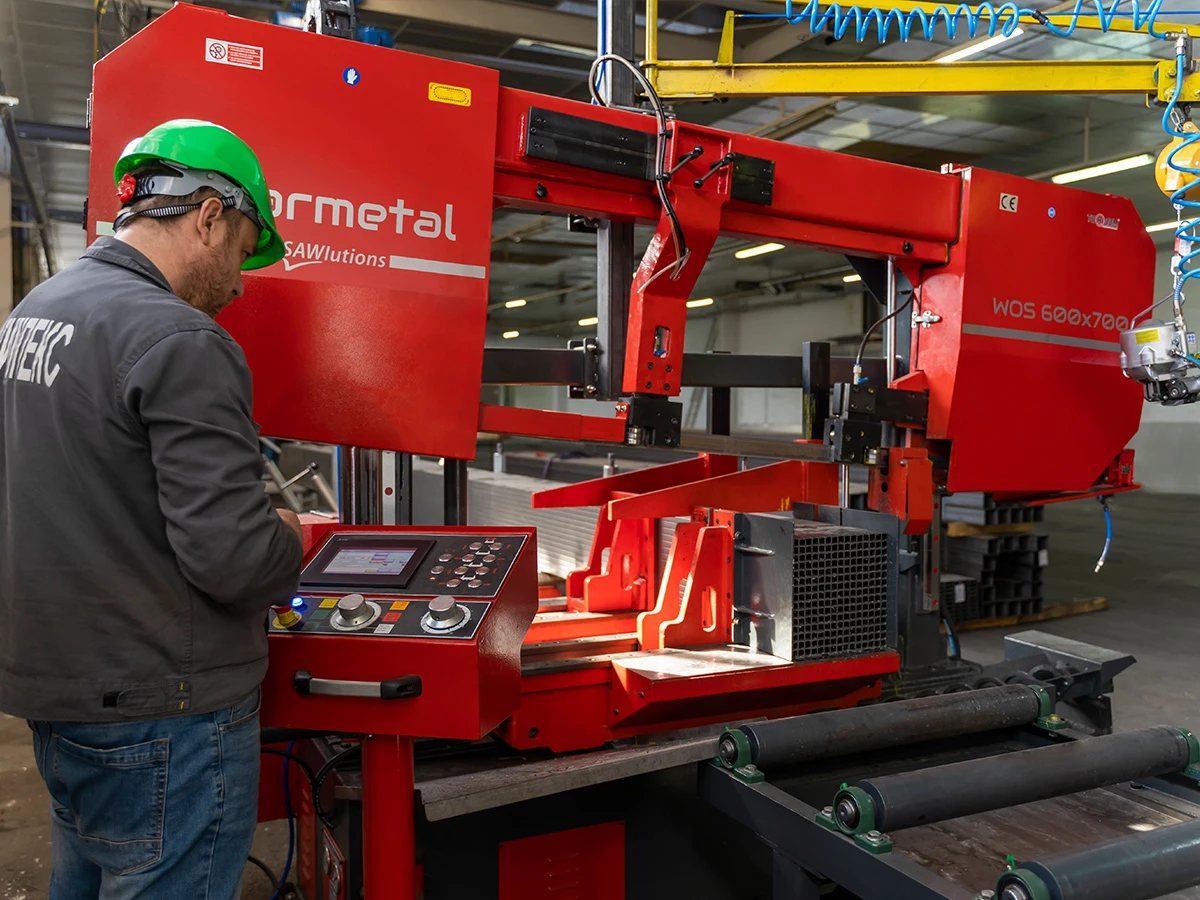 The Steelimpex Service Center has two lines for cutting of pipes and profiles to multiple lengths.


BEWO line for cutting pipes up to 2000 mm long and length tolerance ±0.5 mm.


Two-column bandsaw cutting line with the possibility to simultaneously cut an entire bundle of pipes to lengths up to 4000 mm and length tolerance up to ±1 mm.
BEWO line

 

Bandsaw cutting line

Steel tube cutting
 
Steel tube cutting

Thickness

0,7 – 3,0 mm

  
 

Thickness

0,9 – 3,0 mm

  

Length

200 – 2000 mm

  
 

Length

100 – 4000 mm

  

Length tolerance

±0.5 mm

  
 

Length tolerance

±

1 mm  
 
 
 
Dimensions of the profiles
 
Dimensions of the profiles

Round

Ø10 – 76,1 mm  

 

Round

Ø10 – 76,1 mm  

Square

10x10 – 60x60 mm

  
 

Square

15x15 – 60x60 mm

  

Rectangular

20x10– 80x40 mm  

 

Rectangular

20x10– 80x40 mm